As a member of the essential association for Maryland's community behavioral health providers, you will have access to a powerful resource: the combined expertise of over 700 behavioral health executives and leaders across the state. Leverage this dynamic body of knowledge to bring higher levels of success to your own business.
Membership Dues: If your organization provides direct services, please select dues as a Provider Member based on your organization's Maryland gross behavioral health revenue. Please see the dues table to see what your annual dues would be as a member of CBH. For first time members, dues are reduced 50% for the first year of membership. 
Board Approval: Applications are approved through our board of directors once a month
Welcome & Orientation: 

Get connected to our list servs, weekly newsletter, and learning communities. Learn more about how to get involved in advocacy and get connected with other providers!
Member Benefits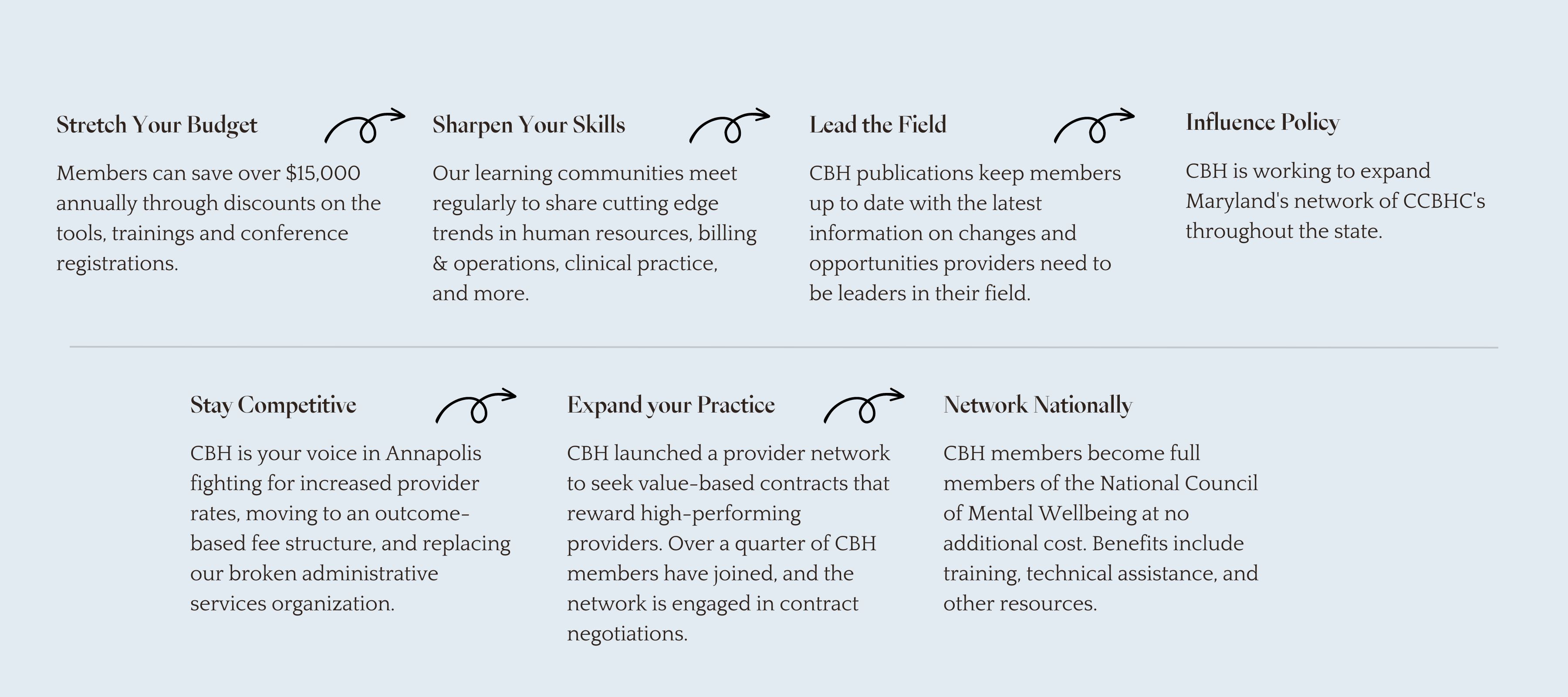 Members also become full members of the National Council for Mental Wellbeing:

Summary of National Council Benefits

If you'd like to support CBH's mission but you do not offer direct services, we do offer Corporate and Affiliate Memberships. 

Email: [email protected] for additional information.